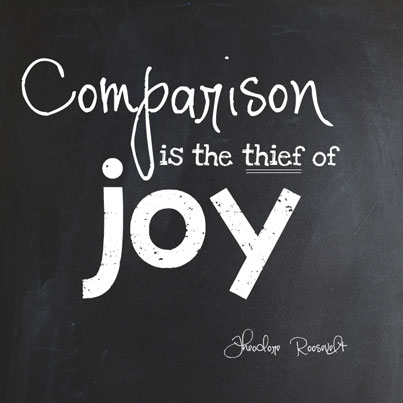 This quote by Franklin Roosevelt is SO true, and something that I think about a lot. I recently had a consulting client tell me that she felt like such a failure because so many other designers had clients and were hugely successful with their businesses and she felt like they were in a totally different league. It was really paralyzing her from taking action towards her goals.  But when I asked her how exactly she knew that the other designers had so many clients and were "hugely successful," she pointed to their social media and the posts that she was seeing there.
I have heard from so many designers who think they are a failure, and that everyone else out there is doing fantastically. They are comparing themselves to the perception of fame and fortune, but what is the reality? The reality is that everyone suffers failure in their businesses. Everyone – from the top of the heap on down. What you perceive to be a "huge success" could be just a designer trying to drum up more business for themselves.
Too often we are comparing ourselves with others, particularly those that from the outside look like they are rich, famous, in-demand, and busy. And I hope for all of our sakes, they are! But in reality they are likely facing the same business problems we are – maybe even on a grander scale and with more "zeros" behind the numbers.
In some ways social media has made all of this worse. Those fabulous posts from exotic trips on Instagram, the tweets about having lunch with a celebrity in our industry, and the Facebook posts about how amazing someone is – those can mislead us into thinking it's all better for other people than it is for each one of us. I just want you to remember that you never know what's going on behind the curtain, and that's why it's so dangerous for us to compare ourselves to others and to use that as a yardstick for our own success.
I've told you my history with failure and the stumbling blocks I've hit in my own business. Without those challenges, I honestly would not be where I am today. I had to fall down and learn how to pick myself back up. And I still face issues every single day – that's the price of being a business owner.
But one thing that I do – or I should say that I DON'T do – is that I never compare myself and my business to someone else's. I've seen too many designers who have fabulous public personas, but are really and truly struggling behind the scenes. On the flip side, there are plenty of others out there who are quietly making a lot of money while keeping out of the social media and publicity fray.
Now don't get me wrong. I love social media. It has been largely responsible for helping me to build my brand and my business nationally and internationally. I love being inspired by others inside and outside of the design industry who are doing remarkable work and building very successful businesses. Seeing others success can often make me dig deeper to see what next steps are right for me. But it is honestly a waste of time to watch what other people are doing if you are going to let it unravel your plans and goals and if it is going to cause self-doubt and frustration to seep in. Social media never gives you the whole picture of what's really going on behind the scenes. And comparing to this "version" of our industry for many people can wreck havoc on their business and personal success.
The other grass often looks greener from the side you're standing on – but that doesn't mean that what's going on over on the other side of the fence is better or worse. It's just different.
We can all have successes, we can all have great clients, and there's room for all of us out there. But only if we are true to what our own individual business needs, if we work in our own personal "sweet spot" and only if we keep our eyes on our own prize – whatever that may be. Comparing yourself or your business to other people will only distract you from that.
So be careful looking around to see who you think is gaining or losing ground – just keep climbing for yourself. That's what really matters.
xo,