Today I'm feeling so much LOVE and gratitude for this feature of a Dining Room design of mine that is in the current issue of House Beautiful! I am always thrilled and honored to appear in this gorgeous publication. I created the design as part of their "Instant Room" series (I LOVE this series!!), which showcases a design vision and then describes a handful of the most fabulous products incorporated in the design.
What's especially inspiring about this moment in every design project for me is that it holds such great potential: it's right on the brink and only requires ACTION. Now that I've envisioned this room and identified what products will bring it to life, there's a clear path to the total design realization. YET without action, this is where all the progress stops. And if this vision didn't exist but we just started purchasing merchandise willy-nilly and patching a room together it would probably never become a truly beautiful and functional room.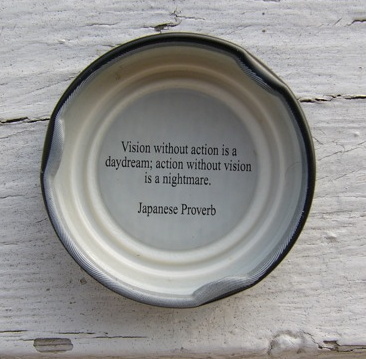 So…you just can't take any part out of the VISION+ACTION = RESULTS equation or the whole thing falls apart! Where in life do you find you need a clearer sense of vision? Or is there a part of life that you have vision but just can't get moving? Infuse both into any project and you will see success!
Xo,